Customer Service
We're looking for an organised, positive and friendly person to help with running our office over the Christmas season, working on both our Sussex Trees and Send Me a Christmas Tree brands.
We're need someone who's comfortable chatting with customers on the phone and over email, with a good standard of written English (spelling/grammar) and who's handy with basic computer-y stuff like Gmail, Excel, Facebook etc. Usually our customers are pretty cheery, but you'll also be comfortable with dealing with more difficult customers in a polite and helpful manner.
You'll be based in an office on the farm in the company of our friendly team of farm lads and lasses, as well as a menagerie of animals. It's a fun environment, especially when the customers start arriving for Christmas.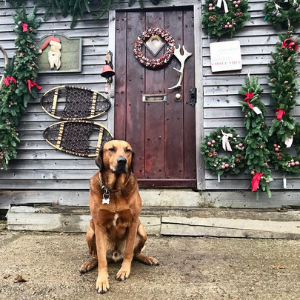 Key responsibilities:
Answering general enquiries via phone, live chat, email & social media.

Helping customers to choose the best type of Christmas tree for them (will be trained).

Creating quotations and invoices for business customers.

Following up unpaid invoices.

Booking on orders for those who don't wish to order over the website.

Booking deliveries with the courier.

Creating "pick and pack" reports for the barn team so they know what trees are needed (training provided).

Making changes to orders at the customer's request (change size of tree, changing delivery date) and arranging payment of difference.

Answering enquiries for those wishing to visit the farms (opening times etc.).

Dealing with delivery issues on behalf of customers (chasing up courier, communicating updates etc.)

Dealing with complaints and deciding on appropriate course of action. Where necessary, arranging replacement trees.
Interested?
Please send us a quick message below. Don't worry about a CV for now, just let us know a little about you and why you're interested and we'll be in touch. 
About
Outlets
Trees
Animals
Order Online
Contact

Goddenwick Farm,
Ardingly Road,
Lindfield,
West Sussex,
RH16 2QX
tel: 01444 707360
© 2019, Sussex Trees
Site by Will Kidger & Clickflow.co.